Amazing Cows!: Udder Absurdity for Children Ages 5 to Infinity
by
Sandra Boynton
My rating:
5 of 5 stars
I first fell in love with cows a few years ago when I read a news article about how Fidel Castro once suggested supplying miniature cows to Cuban families, which could provide them with daily milk and graze their grass for them.
Once I read that, I was enchanted. I liked cows well enough. But
miniature
cows? There is such a thing?
Oh my gosh, so freakin' cute!! And thus, I fell in love with cows of all sizes. It was only cemented when I visited a local family-operated farm and met Buster, who is also freakin' adorable.
No, no, really, I mean, adorable...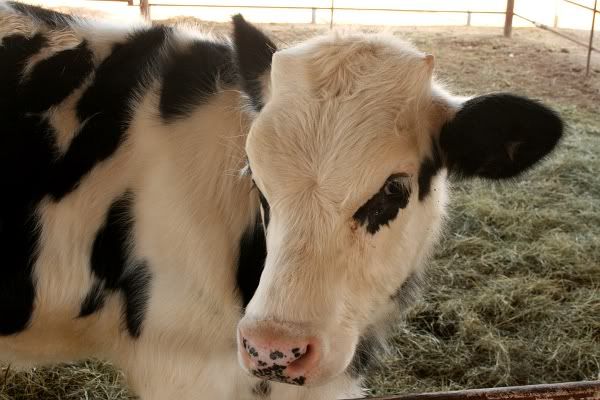 As you can imagine, I snapped this book right up. Somebody failed in not getting this for me for Christmas. It is all about cows and how amazing they are, and it illustrates this with terrible knock-knock jokes, two short stories, an old-fashioned superhero comic and a cow myth. Not only are there cows, there are chickens and a very strange goat who sings about static electricity.
It's wonderful.
View all my reviews