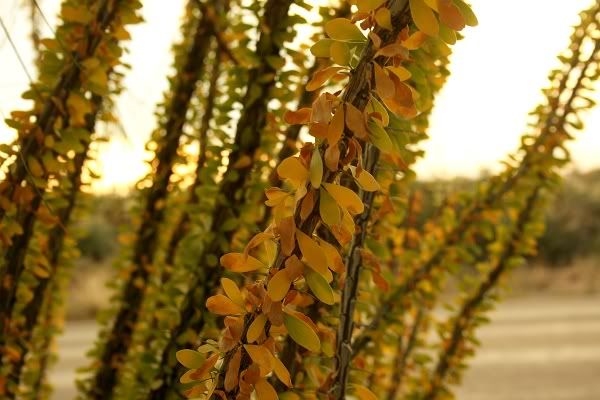 Ocotillo | 10-01-10
The dramatic dip in temperatures this past week (from triple digits down to highs in the 80s) means it's really starting to feel like fall.
I love it. I am looking forward to so many things about cooler temperatures:
pumpkin in everything
basketball season
seeing kids dressed up for Halloween at work
jackets
long sleeves
a heavy blanket again
cider
soup
moving the air conditioner in the car off the "high" setting
crisp evenings
holidays anticipated everywhere
This is the only way I can deal with summer: the anticipation of fall, and wintertime.