This should have been posted on the 21st! I totally forgot about it.
DePhoMo 17 - My favorite picture from our visit to the Wildlife World Zoo on the 17th.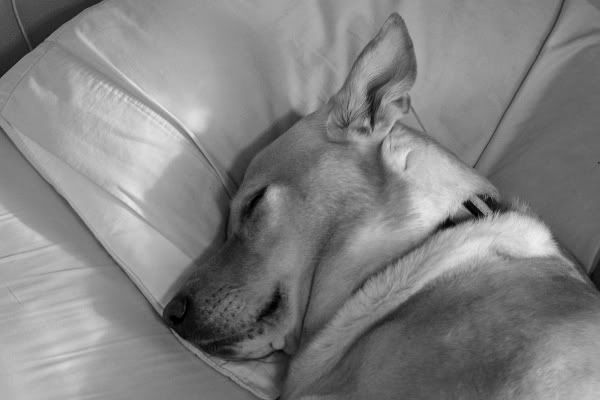 DePhoMo 18 - I took this earlier this month but never shared it. Cheyenne sleeping on our bed.
DePhoMo 19 - I also took this earlier this month. I got this advance copy of
Wither
by Lauren DeStefano in the mail totally randomly. I really need to get started on it!
DePhoMo 20 - My cute little reading owl at work.
DePhoMo 21 - At work we had a "Decorate a Stocking" contest and I came in 2nd place with my drawing of a cow. (I'll have to take a picture of it.) I won this musical rocking horse! Sorry about the busy background; I wanted a picture after I had unwrapped it at work.