DePhoMo is December Photo Month! Share a photo every day in December.
(I forgot I never shared #5! So here they both are in the same entry.)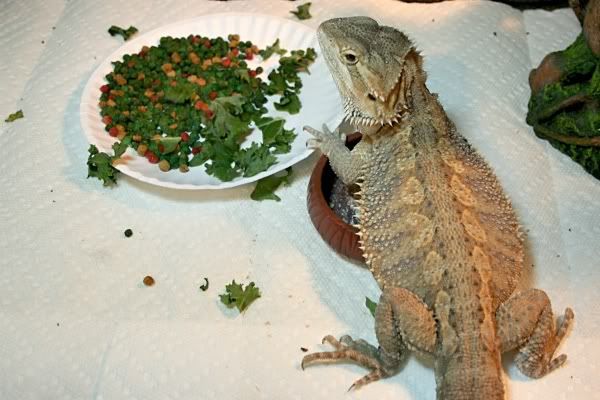 Loki, again... he is sitting on his worm dish. He has a fondness for putting his tummy on round things like his thermometers and worm dish. I just love how rotund it makes him look! He gained 23 grams this week. :)
Scotty leaves for his business trip to Texas today. He'll be back tomorrow night. Since it seems like he might have to make these short trips a few times a year, we bought him a carryon bag yesterday and I couldn't resist this cute luggage tag from Target.
I made delicious cookies yesterday (I'll share the recipe tomorrow with a pic for DePhoMo) and yummy dinner (that recipe will be upcoming, too). This morning Scotty and I are going to get breakfast before I go drop him off at work. His flight leaves later this afternoon.