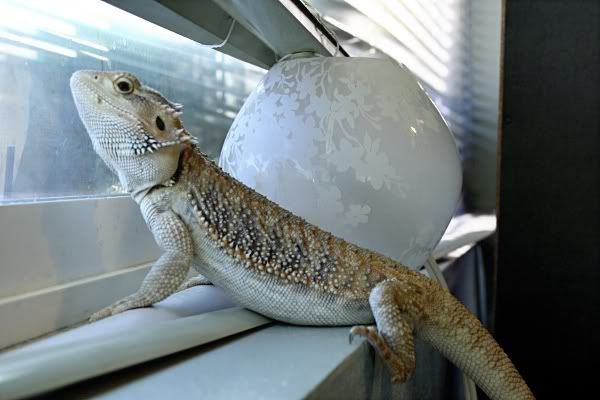 Another Loki picture! I knew my DePhoMo was going to feature this lizard a lot. He is in his absolute favorite spot in the room, the windowsill, staring out. The blinds broke the blinds a few months ago so they have to be propped up on that lamp (from IKEA) if Loki wants to look out.
I picked up Scotty yesterday from his business trip. He had a good time, and he absolutely loved the plane rides (it was his first time on a plane). We went to Red Robin to have dinner. It was a nice time.
I'm hoping to go to the mall this weekend and knock out the last of the Christmas presents. I thought I was almost done but I have to buy for the kids, our cousins. That's okay, that will be even more fun than buying for adults. I just need to resist buying Epic Mickey for myself. It looks like so much fun.